Intro to Azure DevOps
If you or you employees are new to the Azure DevOps platform this is the perfect introduction.
Attendees get a solid understanding of the various parts of Azure DevOps, how they fit together and the benefits of using the platform.
The course is structured as a workshop where one of our Azure DevOps experts introduces and demos the various aspects and capabilities of Azure DevOps followed by an open QA session.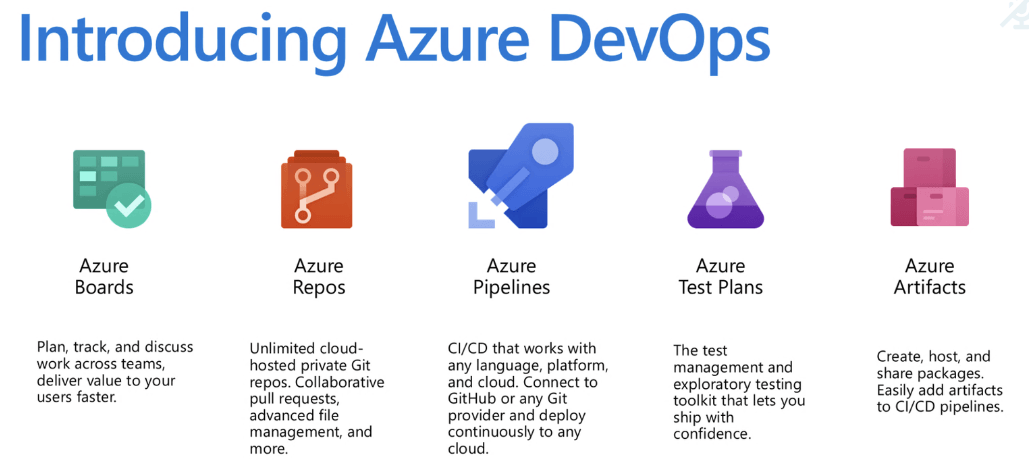 Content overview
Azure Boards
Azure Pipelines
Azure Repos
Azure Test Plans
Azure Artifacts
Extensions Marketplace